Applications en ligne :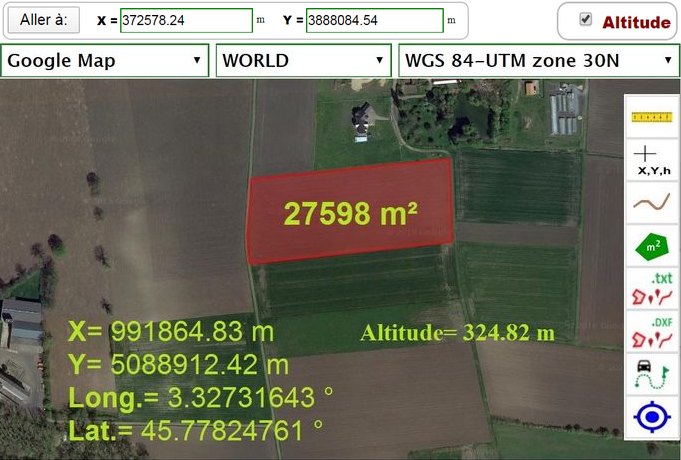 tool-online.com/en/map-tools.php offers several utilities under google maps: • Display coordinates, either geographical (WGS84 used in particular by the GPS system) or their conversion in different coordinate systems (Lambert, UTM, RGF93, ETRS89, NAD, ED, ...); • measure distances and areas; • drawing; • import-export text, DXF, KML files; • geolocation; ...

Le Convertisseur de coordonnées en ligne permet d'effectuer la transformation entre différentes systèmes de coordonnées (coordonnées géographiques WGS84 utilisé notamment par le système GPS, Lambert, UTM, RGF93, ETRS89,NAD,ED,...). La conversion peut se faire soit par saisie de points individuels, soit par des fichiers textes qui contiennent les listes de coordonnées.
A noter que h désigne la hauteur (altitude) ellipsoïdale.